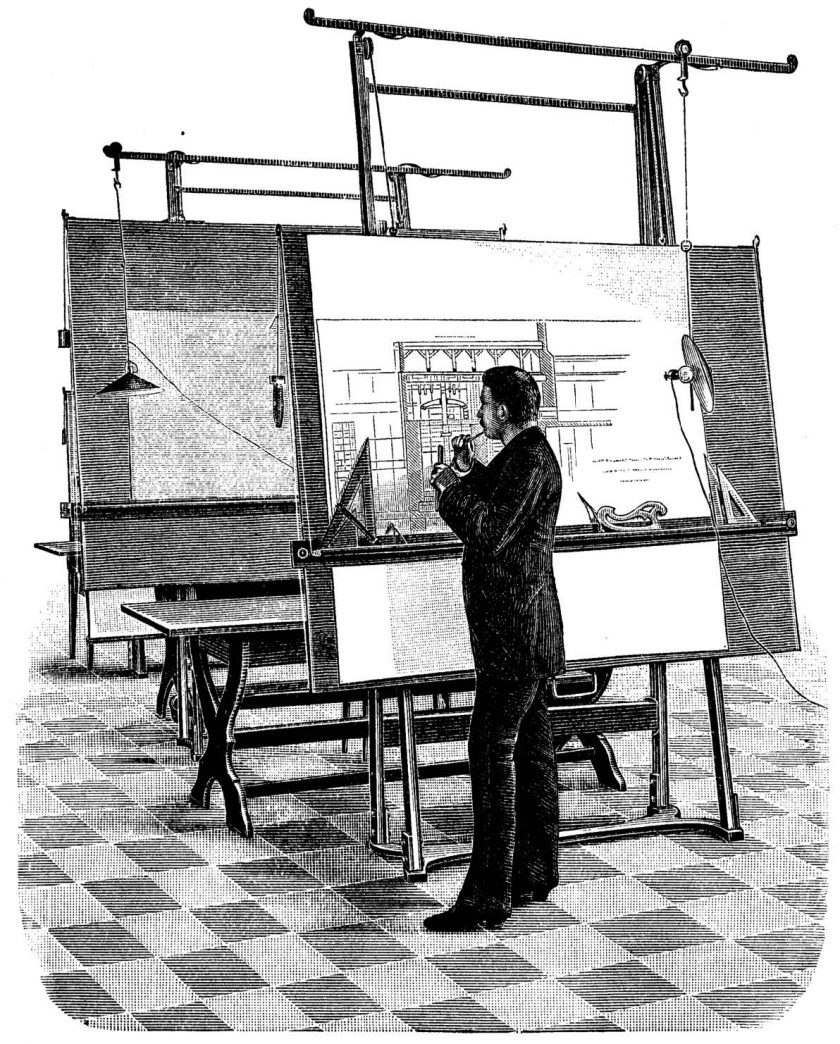 The Evolution of Drawings
Prior to the first release of the first Computer Aided Design (CAD) software package, Shop Drawings, For Construction Drawings and As Installed Drawings were all hand drawn; you may remember drawings offices filled with drawing boards, set squares, pencil sets and erasers?  This is all a thing of the past, as technology has evolved and so has the production of drawings, we can now document buildings in 3D, tagging equipment / spaces with the details of the attribute.
2D CAD drawings have been widely provided to document building design and installation over the past forty years and are still used on many existing refurbishments / fitouts / smaller new builds.  However, we have noticed over the past ten years, an increased presence of Building Information Modeling (BIM) which is an intelligent 3D model-based process used for larger new build projects. Implementing BIM enables a design team to improve collaboration, through the sharing of modelled details; simulate and visualise the performance of a building such as daylighting; integrate into energy modelling software and provide a coordinated project before construction. The design BIM model is then handed over to the Construction team to develop further through the Level of Development (LOD) stages of the project to LOD 500: Modelled elements are representative of as installed conditions and can be utilized for ongoing facilities management.
But what does this evolution in technology mean for your projects? In general, projects will need to be delivered using the software / format requirements as detailed within the Design Specification, be this in 2D CAD or via a 3D BIM model. As with either software, you will still need to provide marked-up plans of the final installation detailing the circuitry, specific pipework locations and equipment makes and models to ensure that the installation is recorded accurately (refer to our previous article on As Installed Drawings). The industry is moving with the times with an increase in BIM trained design/drafters in the last five years who can help you out. 
In conclusion, all installations need to be documented and a full set of Handover Drawings provided. Dewick & Associates have drafters trained in traditional 2D CAD drawings as well as 3D BIM to assist you in your next project.
Author: Louise Gardner, General Manager at Dewick & Associates