Dewick & Associates have always been very responsive and professional whenever we have needed to use their highly valued services.
Their knowledge of Defence requirements is exceptional when supporting us in meeting our documentation obligations. It's a privilege to work with such a committed and quality organisation that delivers first time every time.
Michael Raphael – Air Master Fire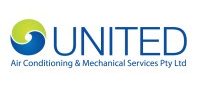 United have recently engaged Dewick to perform the works for several operation and maintenance manuals for our defence and government projects.
The manuals have been completed to an exceptional standard in a very quick and reasonable time frame. United are very happy with the professional standard supplied by Dewick and will continue to use this service into the future.
United understand that Dewick also provide HOTO documentation and will now be engaging with Dewick to manage this process on our future projects. We have strongly recommended Dewick to several other building partners.
Chris Jones – United Air Conditioning and Mechanical Services Pty Ltd
Thank you for your swift and efficient responses to date, its impressive, kudos to your team.
Pat Clarke – E Clarke
I have worked with Dewick & Associates for many years, on multiple projects, for which they have provided O&M Manuals and Mechanical Engineering Services - a great team delivering great results.
Steven Laird – E-Control Solutions
The team at Dewick & Associates worked tirelessly, chasing and collating essential project handover documentation, to prepare a concise Builders Manual for each separable portion of our project. Their efforts and commitment is greatly appreciated.
Samuel Balnaves – Hutchinson Builders
Great work again by the team for Engineering some of our new project work and also a quick response to preparation of our manuals. Five gold stars for the service!
Russell Smart – Coldflow Mechanical Services
Outsourcing our manuals to Dewick & Associates allows us to focus on our clients and building our business. For the fees and qualifications, it's an easy decision.
Heath Aistrope – Remote Air Services
Top notch service!
Brian Wong – Custom Airconditioning
Fantastic service, quick & reliable.
Narelle Wheeler – Integrated Air Services
Dewick & Associates have been a great time saver for us. They are super friendly and easy to work with, nothing is ever too much trouble. Highly recommend this business!
Martine Evans – Benmax