We've been utilising Dewick & Associates O&M Manual services for several years now; its due to their technical abilities and attention to detail in our sector, that we keep coming back to them.
Time is often of the essence for us; which is why we like to work with Fiona Thaiyah at Dewick, as she makes the full process of compiling the O&M Manual very fluid throughout, mainly due to Fiona's communication skills and quick responses to our correspondence, which is always second to none. We hope to work with Dewick and Fiona for many years to come.
Dean Westwood – Fisher Building Services Engineering
We are always very pleased with Dewick. They are friendly, professional and provide a first class service.
Fiona Twardawa – Grove Construction (London) Ltd
We have used Dewick on a number of projects for O&M Manuals now and every time they have met the deadline. The manuals are well put together, look professional and we haven't had any negative comments back from Clients.
Pete Cook – Nigel Smith Plumbing & Mechanical Services Ltd
First rate service, extremely professional. Their O&M manuals are carried out with ease and precision. Highly recommended.
Jo Forrest – BSN Group
It is one of the nicest manuals I have seen in a long while.
JPS
We have found Dewick & Associates to be most professional and approachable on all current and past projects under our remit.
I have found both Management and admin staff to be capable and suitably experienced as they approached each and every project with enthusiasm and energy.
All projects have been completed on schedule to a high standard.
I would be more than happy to recommend Dewick & Associates for any future projects that arise based on my previous experiences.
Micheal Kelleher – E Clarke
Dewick & Associates have always been very responsive and professional whenever we have needed to use their highly valued services.
Their knowledge of Defence requirements is exceptional when supporting us in meeting our documentation obligations. It's a privilege to work with such a committed and quality organisation that delivers first time every time.
Michael Raphael – Air Master Fire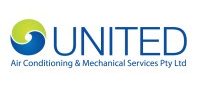 United have recently engaged Dewick to perform the works for several operation and maintenance manuals for our defence and government projects.
The manuals have been completed to an exceptional standard in a very quick and reasonable time frame. United are very happy with the professional standard supplied by Dewick and will continue to use this service into the future.
United understand that Dewick also provide HOTO documentation and will now be engaging with Dewick to manage this process on our future projects. We have strongly recommended Dewick to several other building partners.
Chris Jones – United Air Conditioning and Mechanical Services Pty Ltd
Thank you for your swift and efficient responses to date, its impressive, kudos to your team.
Pat Clarke – E Clarke
I have worked with Dewick & Associates for many years, on multiple projects, for which they have provided O&M Manuals and Mechanical Engineering Services - a great team delivering great results.
Steven Laird – E-Control Solutions